Is your kidney getting worse? Then, you are required to talk with a healthcare provider and get the renal failure treatment in Delhi NCR. If you are seeking for the best specialist then, Dr. B.K. Upadhyay is one of the best and is the preferred choice of the patients for getting the renal failure treatment. Trusting him is one of the best choices which can help you feel better and live life longer.
Make your selection of the doctor wisely as it is directly related to your life. Make yourself aware with all the kind of treatment for renal failure and then make choice of renal failure treatment specialist in Gurgaon. If you choose Dr. B.K. Upadhyay you will get a plan for getting the treatment of renal failure He treats their patients kindly and provides the treatment successfully such that all the symptoms of the disease to gets eliminated.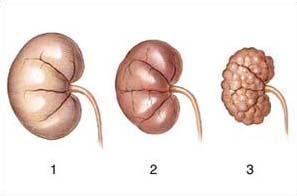 There are mainly three kinds of renal failure treatment which are described below:
Peritoneal Dialysis
Hemodialysis
Renal Transplantation
So, choose Dr. B.K. Upadhyay and get the treatment successfully for the renal failure. He is one of the best Nephrologist known among the individuals suffering from kidney disease.